Okell's MPA nominated as a finallist for 'Champion Beer of Britain' award
14 Aug 17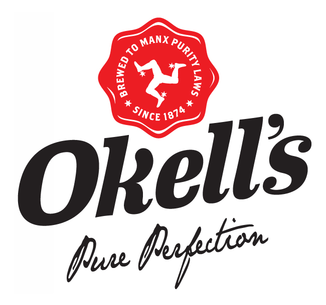 In a major achievement for the Isle of Man's craft brewery, Okell's MPA (Manx Pale Ale) has been nominated as the Champion Beer of Britain at the 40th Great British Beer Festival in London.
Organised by CAMRA (Campaign for Real Ale), the festival has been the most prestigious event in the annual calendar for the beer industry since its inception in 1977.
The Awards are judged by professional brewers and beer writers, respected beer enthusiasts and CAMRA representatives. As a nominated beer, Okell's MPA went through several rounds of blind tasting at the Great British Beer Festival. Category winners are then re-judged to determine the supreme champion — and the 2017 list of finalists included the Okell's ale.
The Champion Beer of Britain was announced on Tuesday 8th August at the Kensington Olympia Hilton Hotel and was attended by representatives from Okell's, including Ollie Neale, Dr Mike Cowbourne and the recently appointed Head Brewer, Ed Wray.
Dr Mike Cowbourne said: 'The Champion Beer of Britain title is the most coveted title in British beer. For 40 years, brewers have put forward their real ales in the hopes they will win. It's a huge achievement for Okell's to be nominated for this award'.
Ollie Neale, Head of Wholesale & Brands, said: 'Recognition from CAMRA with a nomination for this ultimate award serves to reinforce Okell's reputation for quality, innovation and the great pride we share in our 150-year Manx provenance. We're very proud to have reached the final'.
The recently appointed Head Brewer, Ed Wray adds 'For Okell's to be nominated for such a prestigious award goes someway to demonstrate all the hard work and effort Mike and the Brewery team have put in over the years. I am keen to maintain and build on the award winning reputation held by Okell's'.