The whole estate gets loud for DASH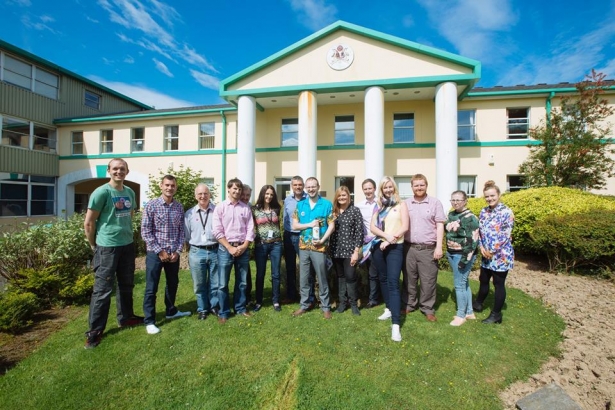 On Friday June 27th we made it LOUD! and raised money for DASH, the Island's Drug Advice and Service Helpline. 3FM's Loud Shirt Day was brighter and bolder than ever! Workmates and classmates joined in the fun, and it was simple; all you had to do was arrange a dress down day in your place of work or school and all donations went to the charity DASH.
This call to action sparked H&B to get involved and between Head Office and the Spar shops we pulled out some wild and wonderful shirts and wore them (in public!) for the charity. A special thank you goes to the Spar stores who took part and raised £270, in particular to Mandy Peacock from Spar Ballasalla, who raised a very impressive £133 through her efforts! A big thank you goes to Mandy for this great result.
The winner of the loudest shirt of the day goes to Sue from Port Erin Spar, which won her a bottle of fizz. Neil Kelly also won a bottle of Malibu to complement his outrageous Hawaiian shirt, so a big well done to Sue and Neil for their efforts.