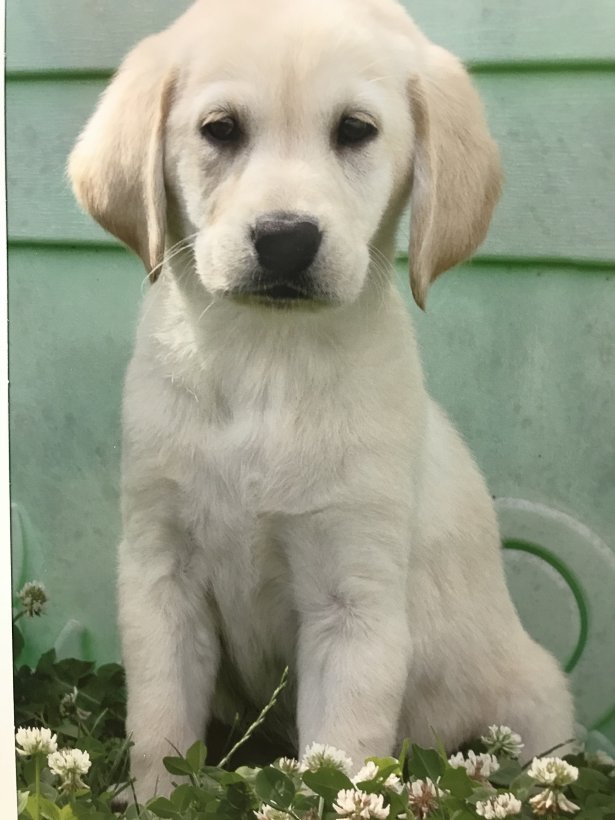 Our fundraising total at the end of 2019 stands at the incredible amount of £31,299.94!
Welcome to your winter pupdate, this period we have lots to report; some good news and some even better news!
Firstly, after hitting the incredible total of £30,000, we were able to put in for our 3rd Guide Dog! Our next boy will be called Cooper and we are eagerly awaiting for him to be born – which should be within the new year!
Next, I'm sure you remember Brearley, our very first Guide Dog who decided Guide Dogs wasn't for him. Well it's the charity's policy to give a replacement puppy should this happen. So without further ado, I'm delighted to announce BREARLEY (2.0)!
Brearley (2.0) was born on the 5th June 2019 in a litter of 9 and she is a golden retriever x Labrador, which makes up for 56% of all Guide Dogs.
She has begun her training with her puppy walker, Henry, with whom she will be living with over the next year as she begins her transformation from bundle of fluff to a life changer. Having settled in well, Brearley has recently had her first free run in the park and enjoyed playing with all the other dogs she met. Whilst Henry sees her as sweet & willing pup, she also has a vocal side made apparent during her first car journey. However, having learnt car journeys equal new adventures, she is much more happier in the car.
Amber (Our 2nd born)
Our little bundle of fluff Amber has now entered her adolescent stages and has been progressing well. Having lost all her puppy teeth, she has developed a healthy appetite and is a very sociable young girl.