H&B goes barking mad for Guide Dogs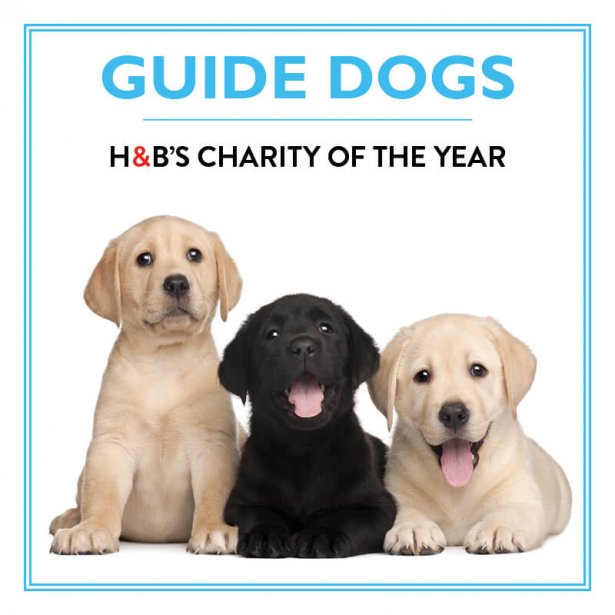 We believe pubs are at the heart of every community and we aim to build and nurture these relationships through everything we do. As the Island's largest private sector employer, we understand the importance of giving back to our local community and place our charity activities as a top priority.
We are delighted that our nominated charity this year is Guide Dogs.
For 2017, we wanted to support a charity with a positive, life-changing impact and the guide dog service does just that, transforming the lives of more than 10,000 blind and partially sighted people every year. In 2015 they provided two million days of mobility!
As such, we want to raise £20,000 to name and sponsor the training of two guide dog puppies.
The money raised will give us the privilege of naming two guide dog puppies. We will also receive individual updates on their progress through training as well as photographs from birth to qualification as a guide dog. It takes around 20 months to transform a tiny puppy into a confident guide dog, and we, and our customers, can proudly follow them every step of the way.
So far, we have seen customers voting for a theme of fancy dress for one of our site's staffing team, themed pub quizzes and wacky bake sales, with much more planned for the next few months.
We hope everyone will get involved and support our campaign. For updates on our progress, please follow us on Facebook.