H&B's passion for pink raises more than £1000 for breast cancer charities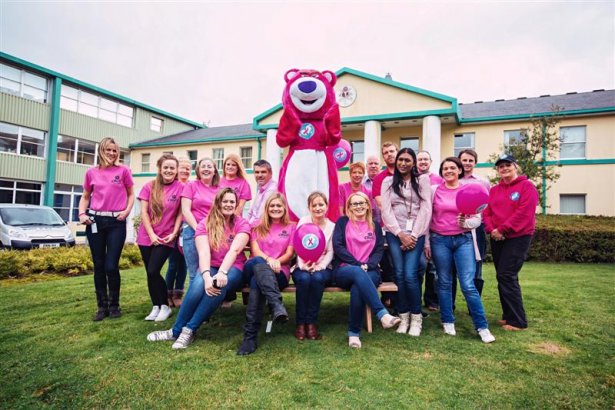 Heron & Brearley defied the fashion police to do good and look good, by proudly wearing pink on Friday October 24th in support of Breakthrough Breast Cancer and the Manx Breast Cancer Support Group.
Staff at H&B's head office in Kewaigue joined forces with colleagues across the group, wearing pink and holding fundraising cake bake sales, quizzes, raffles and sweepstakes. Spar convenience stores sold Manx Cancer Support Group badges, The Central in Ramsey served pink food, mixologists at Artisan in Victoria Street concocted pink cocktails and staff in all the participating pubs invited customers to join in the campaign to help fund breast cancer research and support the Noble's Hospital breast cancer unit appeal.
H&B's HR manager Sarah Blayden said: 'Everyone – our staff, our charity committee and our customers - really got behind the campaign to raise this fantastic amount through all kinds of imaginative ideas. Supporting these two worthy causes made for a great day and revealed a surprising number of people in H&B who really know how to work a look.'