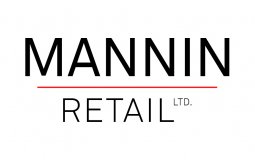 Description
As a Store Manager, you'll be part of the management team driving continous improvement in the delivery of customer shopping experience through the development and coaching of store colleagues. You will also be expected to manage KPI's in line with the store budgets and have a plan in place to achieve any underperforming measures, whilst continuously driving store standards, product range and availability through great leadership.
Key responisibilities & deliverables:
Strategic
Develop and deliver a great customer shopping experience;
Ensure we maintain great service levels through recruiting the best colleagues;
Manage store KPI's to budget and have a plan in place to achieve all store KPI's.
Build effective relationships with local and franchise suppliers;
Complete appraisals and provide ongoing feedback to colleagues to ensure they develop the skills required for professional and personal career growth;
Implement any change activities within timescales and review progress.
Product Management
Reviewing stock levels and ordering the right stock at the right time,
Reviewing category reports and understanding your business and customer needs;
Implementation of great merchandising ensuring we are utilising sales space.
Administration
Inputting invoices onto the CBE system and auctioning any credits within timescales;
Completing all head office end of week paperwork in time;
Communicating with the Office/EPOS manager ensuring that all store administration paperwork is processed accurately and on time.
Stocktaking
Pre-stock store preparation;
Perform on-site stock counts;
Provide meaningful and detailed feedback to relevant parties;
All stock variances' have been fully investigated.
Colleague Engagement
Daily 1-1 coaching with colleagues to ensure they understand what good looks like;
Drive performance and service through leadership;
Support colleagues by regularly reviewing performance and talent spotting;
Ensure all colleagues have a great 2 way communication and understand their responsibilities as business stakeholders.
Quality & Compliance Assurance
Oversee department's audits and have a plan in place to review any store fails;
Assess and monitor adherence to company brand standards;
Understand the legal requirements in the retail sector and how to meet these requirements;
Understand the store alcohol licence requirements and engage colleagues around the refusal process;
Ensure that stock is properly controlled and accurately valued;
Drive the implementation of best practice with regards to inventory control.
Benefits
We offer a competitive salary and benefits within the security of a successful hospitality group with over 150 years of continuous operation. We also offer a results-rewarding environment with excellent opportunities for onward advancement.
How to Apply
To apply, please email joinourshopsteam@hb.im with your covering letter and C.V.