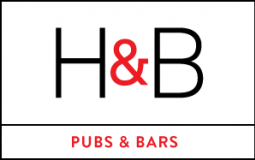 Description
As Marketing Co-Ordinator, you will contribute to managing aspects of advertising campaigns and materials, engage with Site General Managers and actively contribute to the continuous improvement of the Marketing Team.
Key Responsibilities & Deliverables include:
Campaign Management: Assisting the Marketing Team to deliver, manage and evaluate marketing campaign strategies and category activity plans for the Group Retail Estate, on time and within budget. Establishing and maintaining open lines of communication with Site General Managers to ensure effective execution of campaigns and be involved in the design and production of all campaign materials.
Campaign Reporting: Deliver campaign reports of results against metrics, including use of web analysis tools, email data reports, KPI report evaluations, customer footfall, booking reports, etc.
Social Media Management: Monitor feedback from online sources and create social media graphics as and when required.
Market Analytics: Conduct research, compile and analyse data on current food and drink trends, competitiords and market place in the Isle of Man and in the UK.
Benefits
We offer a competitive salary and benefits within the security of a successful hospitality group with over 150 years of continuous operation. We also offer a results-rewarding environment with excellent opportunities for onward advancement.
How to Apply
To apply, please email your C.V. to careers@hb.im
Closing Date
16 November 2018