General Manager - Pubs & Bar UK
Pubs & Bars
United Kingdom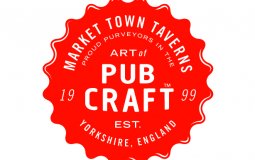 Description
As a retail pubs general manager, you'll lead a team of site staff, focusing on the delivery of operational excellence in every aspect of the business including people, customer, sales and profit.
About the role:
This role reports directly to the Business Development Manager.
We'll need you to deliver site profitability targets through your team by driving a sales culture and achieving operational efficiencies.
An important aspect of the role will be to nurture talent among your team to promote current development and future succession.
This means creating a supportive environment through coaching, where team engagement is seen as central to driving results.
You will effectively demonstrate inspiring, motivational leadership by embracing the core values and behaviours of the business.
A significant aspect of this job will be about making connections with people, establishing relationships and motivating and inspiring people to achieve results.
Benefits
We offer a competitive salary and benefits within the security of a successful hospitality group with over 150 years of continuous operation. We also offer a results-rewarding environment with excellent opportunities for onward advancement.
How to Apply
To apply please send us a copy of your latest CV to: joinourpubteamuk@hb.im marking your application 'Retail Pubs General Manager' or for more information please visit our careers page at www.hb.im/careers