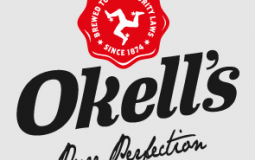 Description
The person chosen for this role will be responsible for the operation and upkeep of equipment and maintaining quality control throughout all aspects of the brewing processes. You will also be expected to consistently promote and uphold quality of product & service and maintain the level of excellence associated with the Okell's brand.
Key responsibilites include:
Organising malt storage, preparing malt and crushing of malt for brewing, along with taking stock of malt, sugar and other brewhouse sundries.
Monitoring of wort during brewing, taking gravities and ensuring correct routing of wort during brewing.
Setting up of all vessels and mains for correct CIP and carrying out CIP using Cimplicity on the Brewhouse PC as and when required.
Setting up beer for racking, transfering beer from FV's to Racker and taking samples for yeast counts
You will be expected to keep the plant and all associated areas to an acceptable state of cleanliness at all times along with compling to health & safety and environmental regulations.
When required, you will be expected to provide holiday cover for the Assistant Brewer.
Benefits
We offer a competitive salary and benefits within the security of a successful hospitality group with over 150 years of continuous operation. We also offer a results-rewarding environment with excellent opportunities for onward advancement.
How to Apply
To apply, please email your C.V. to careers@hb.im
Closing Date
27 April 2018